This will be the official meetup for the Carmod.net Car Group celebrating our site relaunch. The event is 100% FREE to attend and there will be prizes (see bottom of page)!

Click Here to Register on the Forum in order to post and reserve your spot below...

Here's the event details:

When?
November 4, 2017
11am - 6pm

Where?
PRT Performance
PRT Performance Facebook
Address:
1421 N Cowan Ave
Lewisville, TX 75057
Google Maps:
https://www.google.c...53a03ce2985236f

Where do I park? (There is no parking fee)
Parking capacity is limited to 50-60 cars (this is a guesstimate) so you'll want to get to the event early to make sure you can find a good spot to park. All parking will be on a First-Come-First-Serve basis for modified cars/trucks only. Non-modded cars will need to find some place down the street to park unless the event isn't very full. Below is an overhead shot of PRT and available parking. We view modified cars/trucks as having any engine, stance, body or audio/video enhancements beyond stock.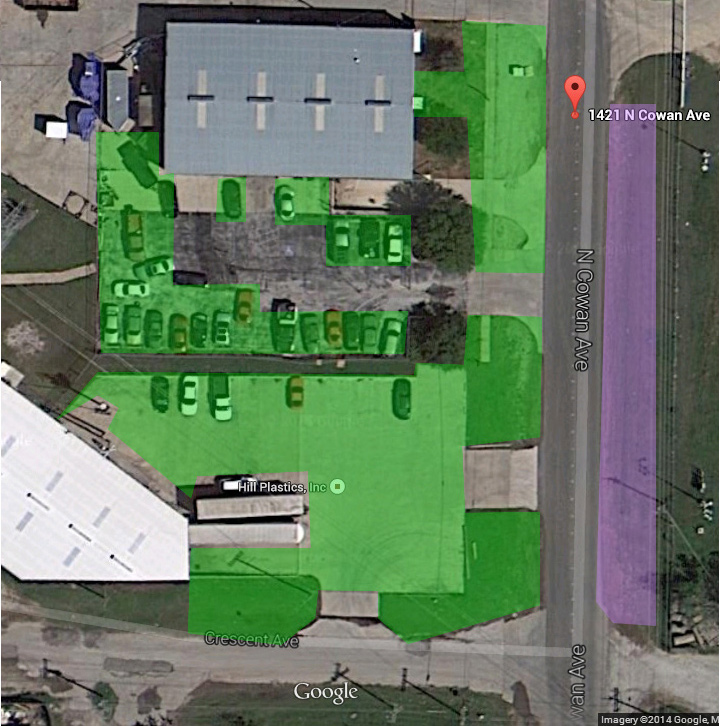 Key (Green = Event Parking, Purple = Overflow Parking, it is safe to park here, just be careful driving onto the grass.)

Description:
PRT has a Mustang Dyno on site and has agreed to make this a Dyno Day provided at least 10 cars dyno. The rates are $45 for 3 pulls plus a $5 event registration fee. So $50 total.

Rules:
NO crazyness like being obnoxious or stupid.
NO racing one another or anything resembling this anywhere near PRT.
NO drinking alcohol.

------------------

How do I reserve my spot on the Dyno?
First, you'll need to pay the Reservation fee of $15.00 which can be done via EventBrite here: https://www.eventbri...ets-38021220494. This reserves your spot on the Dyno and you'll pay the other $35 on the Dyno Day when you arrive. We do this to make sure each person is serious about Dynoing. No shows for this kind of event are no fun for us or PRT.
Simply state your name, car model, make and type in this forum thread to be on the RSVP List.
Important Dyno Reserve/FCFS Rules:
If you didn't pay the Online Reservation fee, you'll be put in the First-Come-First-Serve (FCFS) List. Meaning that if any car or cars are there waiting to get dynoed and have already paid the reservation fee, you'll be put in line behind them.

Raffle Event Prizes

Yes, we will be giving away prizes in celebration of our Web Site relaunch. Here's the list and what you'll need to do to snag one.
The first 2 people to be drawn will receive their Dyno paid for FREE + receive a $50 Amazon Gift Card!
Then the next 3 people drawn will receive their Dyno paid for FREE!
There will be a total of 5 winners!

To Qualify:
Be a Paid Reservee and at the Event for the Raffle drawing to be held at 2:00pm Sharp!
Must be a CarMod.net member and have a car profile (requires forum registration and posting some photos of your ride.)
Get with one of us (David, Matt or Adam) and show us on your phone that you're a member/follower.

Important Note: If you've won a prize, we'll refund the Online RSVP fee ($15) or the full Dyno charge ($50) if you've already had your Dyno run.

Most Important Note: ONLY cars that have paid the Online Reservation Fee are eligible for prizes!